GLOBAL GROWTH ACCELERATORS
REACH YOUR TRIBE, BUILD A
LEGACY
Tried-and-true speed
PR is the Engine,
Communities are the Fuel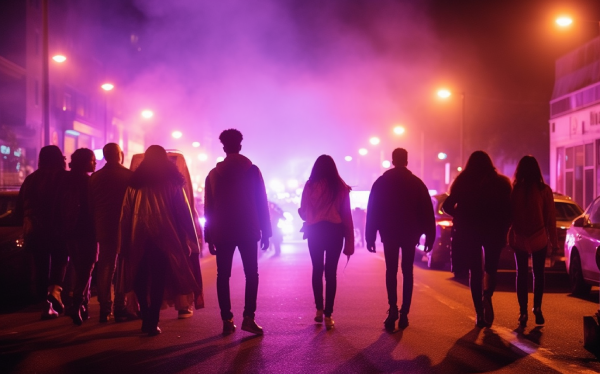 We are experts in Brand Reputation.
Our PR newsroom finds relevant daily trends in your industry to place your brand at the top of your audience's search results.
Through community-led strategies, we create forums for them to connect and keep your brand stories alive.
BEHOLD OUR MASTERY
HOW WE DO THIS?
BUILD BRAND


REPUTATION

We are experts in creating and sustaining trustworthy brands, by crafting transparent narratives and seamlessly placing your story at the centre of the conversation.
COMMUNITY


ENGAGEMENT

At the core of our approach to social media, content creation and brand activations is community. We believe in creating strategies that resonate with your audience and activate your brand in a way that fosters meaningful connections.
MARKETING


SOLUTIONS

We help you build credibility and reach a wider audience through various digital marketing channels. Our services include managing digital ads, social media ads, direct marketing, and influencer marketing.
VENTURE
CAPITAL
INVESTMENTS
We back innovation. Partnering with pioneers in media and fintech, we're shaping the future by building a media powerhouse.
WITNESS OUR MAGIC
WINNING IS OUR GAME AND OUR CASE STUDIES
WINNING IS OUR GAME AND OUR CASE STUDIES
WINNING IS OUR GAME AND OUR CASE STUDIES
WINNING IS OUR GAME AND OUR CASE STUDIES
WINNING IS OUR GAME AND OUR CASE STUDIES
WINNING IS OUR GAME AND OUR CASE STUDIES
WINNING IS OUR GAME AND OUR CASE STUDIES
WINNING IS OUR GAME AND OUR CASE STUDIES
Mileo Mykonos
SEO-optimised Media Placement 
Get the hotel in front of their target audience, helping to attract more visitors and boost revenue.
Right keywords
Top Google ranking
Boost conversions
#AudienceTargeting
#DemographicTargeting
#BehavioralTargeting
lanıstar
Increase outreach & Brand Reputation
We engage with their audience on a deeper level, build trust, and cultivate a loyal following, reaching the right people at the right time, driving traffic to their platform.
Ensuring trustworthiness in the brand image
Relevant news coverage
Sustainable growth in the web3 world.
#AudienceConnection
#ResultsDrivenPR
#TrendCapitalizers
#StrategicPlacement
#ImpactfulContent
Cirque le Soir
Brand awareness
Implemented cutting-edge tactics to achieve top Google ranking and maximum audience reach.
Strategic Media Placement
Authentic, visually appealing content
#MediaForGood
#ResearchMatters
Remuno
Leveraging the power of social media channels and Google
We created a transparent and collaborative ecosystem that empowered the community to participate in the growth of the brand.
Media Activations
Influence in the crypto and decentralised markets.
#SocialFirst
#UnlimitedReach
#MediaConnects
THE


JOURNAL
THE JOURNAL
We Cover it all! Stay up to date with the latest in media and PR news. Our coverage includes industry news, thought leadership and everything you need to know about brand reputation.
Women in Leadership: WPRO is Showing the Industry How It's Done
Reach Community-Led Growth Nirvana with WPRO
WPRO is a brand reputation agency that specializes in building brand reputation through Public Relations (PR) with its unique community-driven formula.
Community-Led Growth: A Novel Approach to Marketing Growth and Brand Reputation
Inclusive and valuable strategies that prioritise active communities is a better approach to achieve growth for businesses.